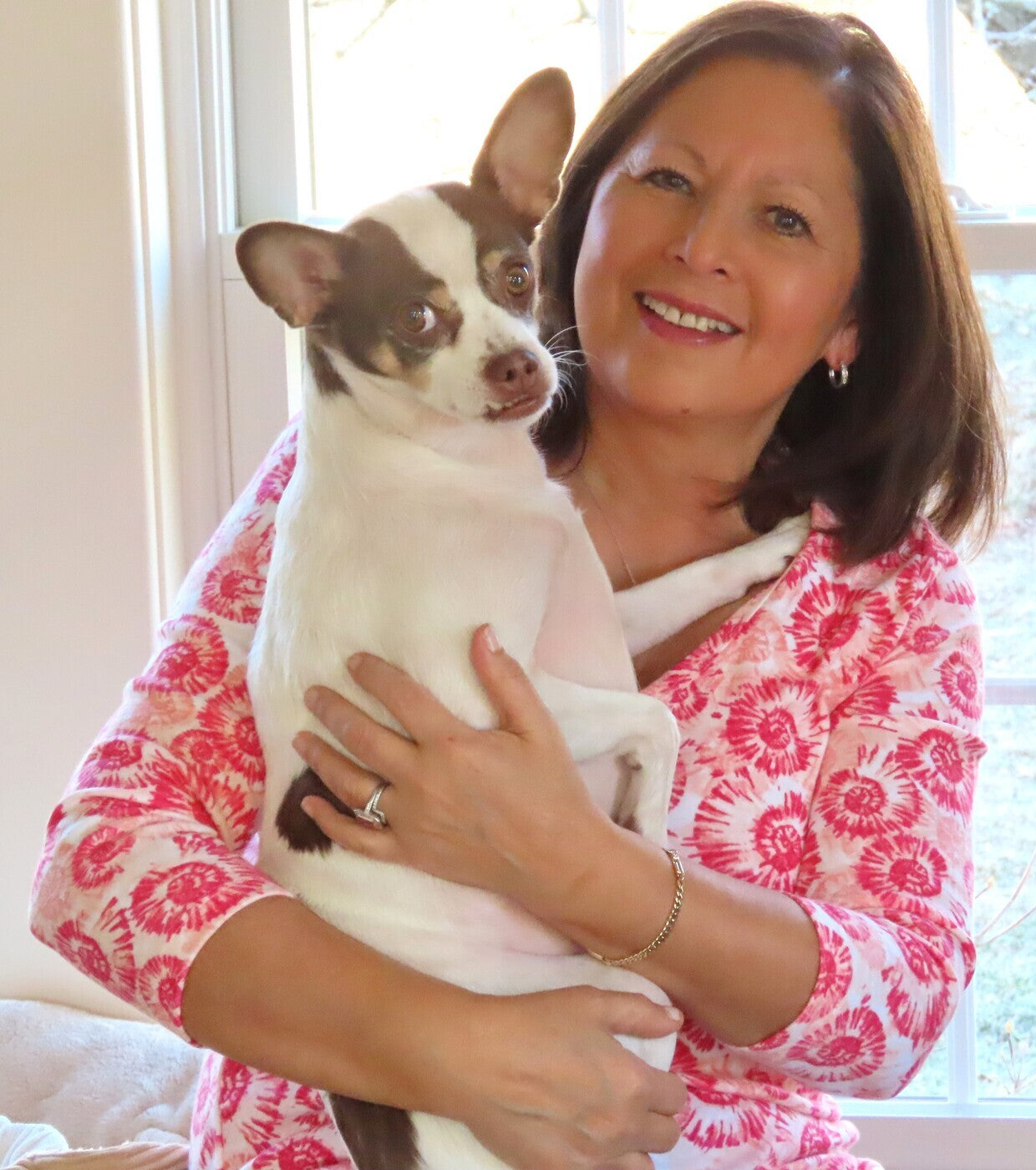 About Us
When I started in the fashion industry 34 years ago, I never thought it would lead me to becoming a creator of gourmet pet food.
Working in fashion, I helped many people to look and feel great about themselves. My work made companies extremely successful and I even had a lot of high-profile clients.
It sounds like a dream job, but I knew that I also wanted to accomplish different goals in my life. Soon I began to wonder, what am I doing? What is my true purpose?
The answer came to me without hesitation: I want to help animals.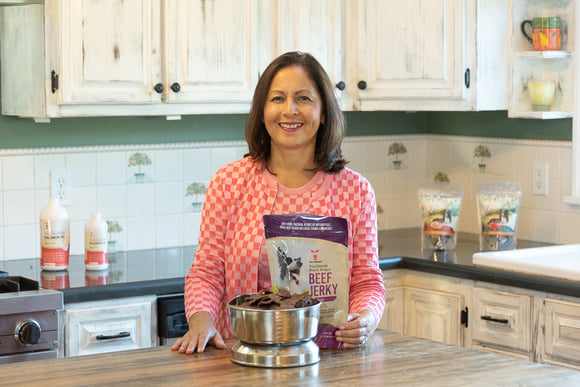 Our Creator's Story
Queny Villanueva emigrated from Colombia to America. Growing up, she did not have to worry about food additives, by-products, or food processing because her father cultivated almost everything that the family ate. It was only after her move to the US that she learned how many additives and by-products are unnecessarily processed into both human and animal foods. Her early passions—animals, cooking, and healthy eating—positioned her perfectly for a transition into nutritious, artisanal pet treats. But, she started small, by cooking food for her pet dogs.

In 1992, her first dog, Kico, was diagnosed with bone cancer; she later lost her second dog, Alexander, to cancer. After these devastating deaths, she committed herself to learning more about dog nutrition and health and drew from her background, working with Dr. Martin Goldstein, one of the finest holistic veterinarians in the country.

For years, Queny worked formulating healthy dog treats, with trips to the lab to guarantee her recipe met the highest standards possible. The Cornell University Department of Foods and Science teamed Queny up with one of the premier food scientists in the world and she combined his knowledge with her know-how and passion to create DogStars®.

Now, Queny is confident that she is contributing to better health and nutrition for all dogs. Just ask her two Papillion taste-testers, Ruben and Sebastian, who give the treats two paws up. And our newest taste-tester Sophie, a taco-terrier.